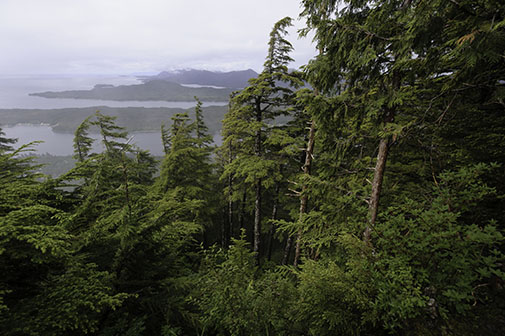 Juneau, Alaska (KINY) - Temperature normals in Southeast Alaska show a marginal increase in max temperatures over the past few decades, as well as increased rain activity in some communities.
News of the North spoke with Cody Moore at the Juneau Weather Service to hear data he has compared between the 1981-2010 temperature normals, and more the recent 1991-2020 temperature normals in Southeast.
Moore said "Looks like in Juneau, our average temperature has remained about the same, however, our average max has risen by point two degrees Fahrenheit while our average minimum temperature has decreased by point three degrees Fahrenheit. Juneau is the only climate site in Southeast Alaska that has recorded an average minimum temperature that went down. Every other climate site - Yakutat, Sitka, and Ketchikan, they've all reported increases in their average temperatures."
Moore was asked if this was a trend, "This has definitely been a trend. When you look at the climate normals, we're slowly warming. I guess this isn't surprising to see, but it's cool that the numbers show that the trend is actually happening."
As Southeast slowly heats up, rain activity is going up in some communities and down in others. Moore saying "A couple of our sites are even getting wetter. Juneau now on average has 4.72 inches more rain a year than they did with the old climate normals, and then Ketchikan has 8.29 inches more precipitation per year on average right now, whereas Yakutat and Sitka, their average annual precipitation actually decreased. Yakutat's decreased by 14.76 inches and Sitka's decreased by 2.34 inches."