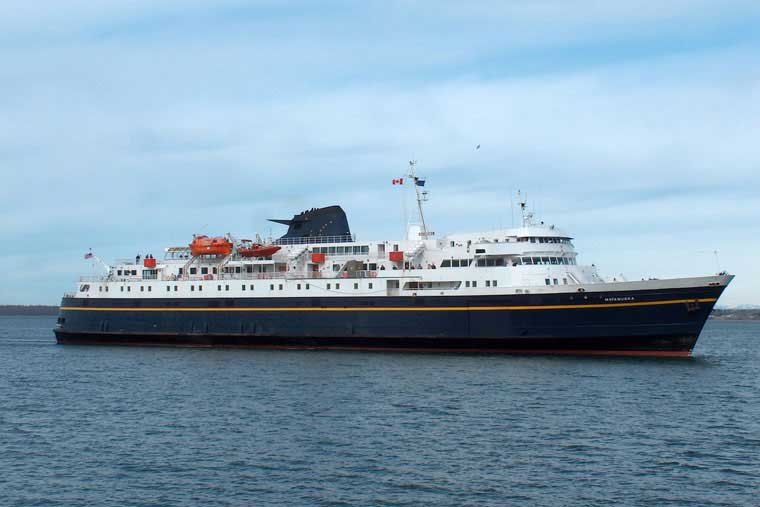 The M/V Matanuska.
Juneau, Alaska (KINY) - Recent passengers on the Alaska Marine Highway alerted the system they had recently tested positive for COVID-19 and were likely infectious while on the M/V Matanuska.
The passengers boarded the Matanuska in Kake, and traveled to Sitka and Juneau on August 10.
The AMHS said it is notifying the public out of an abundance of caution.
All crew of the Matanuska will receive testing today in Bellingham, Washington.
At this point, the AMHS could not identify any close contacts between these passengers and others.
The ferry continues to keep safety protocols in place like testing before departure on lengthy sailings, mandatory face coverings, social distancing, limiting the number of passengers on each vessel, and frequent and thorough cleaning and sanitizing of the ships.