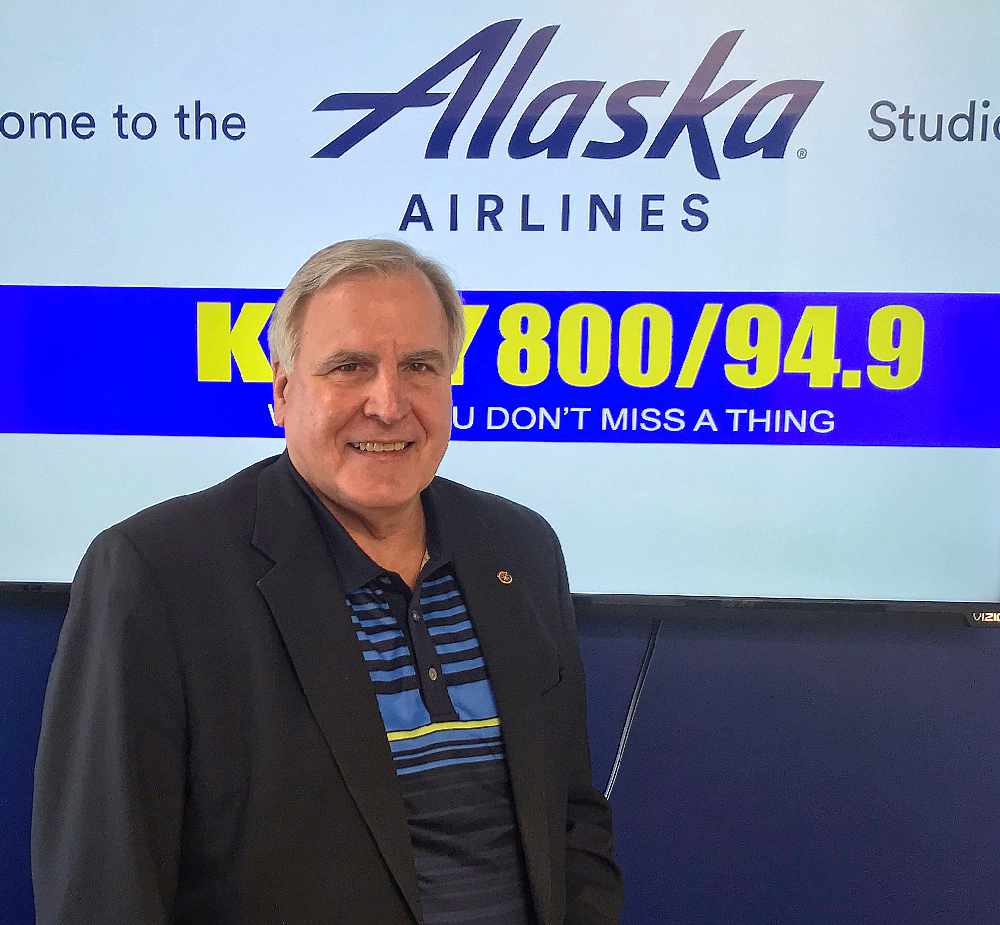 Juneau Chamber Executive Director Craig Dahl
Juneau, Alaska (KINY) - The Juneau Chamber of Commerce is doing a cash drawing and providing gift cards to Juneau businesses for individuals who receive either their first shot, or single shot of the vaccine in an effort dubbed "The Healthly Juneau Initiative" that will run through most of June.
Juneau Chamber Executive Director Craig Dahl said while on Capital Chat that when the State's Department of Health and Social Services gave a million-dollar grant to the Alaska chamber, the Alaska Chamber turned around and reached out to other chambers in the state who were willing to take an incentive program.
Dahl said that the chamber felt that all of the money they received, a total of $45,000 should go back into Juneau.
The Chamber went out and purchased $40,000 worth of gift cards from about 20 Different businesses in Juneau that was turned over to the city and pharmacies.
CBJ Emergency Operations Manager Robert Barr was also a guest on the program and provided details on the clinics that are participating in the program saying that all of the clinics that are being run by the city in the Division of Public Health have gift cards and cash drawings.
So From June 3rd to June 29th, If individuals get their first shot of one of the three vaccines at a participating pharmacy or clinic, they will immediately be given a $20 gift card to a Juneau business.
At the same time, whether a person is getting their first or second shot, they will be entered to win $1000 in a drawing that will happen on June 30th.
Dahl applauded the City, saying "I have to thank the City and Borough. Robert, Mila, everybody has been involved."
and added, "I know that some of the chambers have struggled in some of the communities because they don't have the pop-up clinics in the process that the city is put in, and from the very beginning of this entire process the city has done an amazing job."