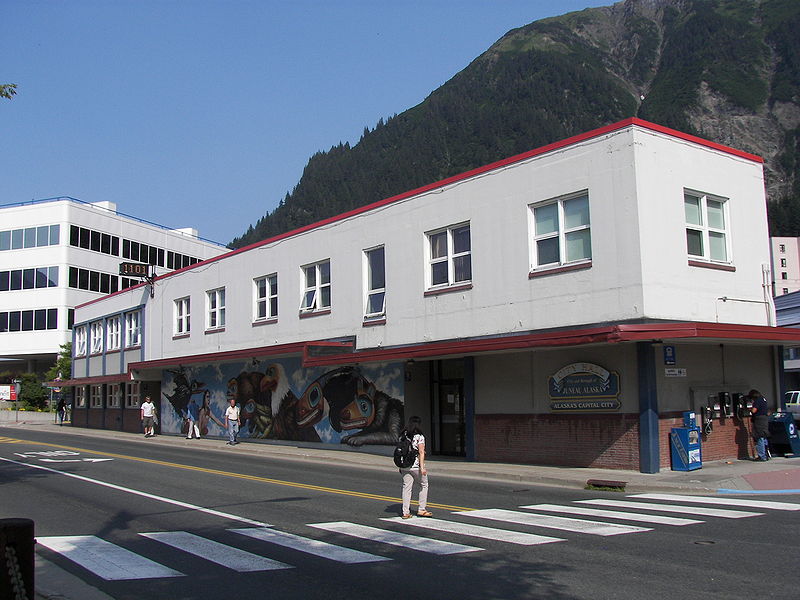 Juneau, Alaska (KINY) - The $700,000 proposal to fund the remodeling of the CBJ owned than warehouse into an elections ballot processing center, as well as acquiring the equiptment, passed the body unanimously.
The $700,000 will be coming out of CBJ general funds. Of the funding, $330,000 will be used for remodeling and configuring the warehouse, and the balance of $400,000 will be used to buy the equipment to operate a vote-by-mail election.
According to the City Manager's report, The work is anticipated to be complete in time to conduct the 2022 municipal election at the new processing center. This year's election, like last year's, will be conducted with the assistance of the Anchorage Municipal Clerk.
Community member Marjorie Menzi with the League of Women Voters gave testimony expressing the league's support for the resolution.
"It would fund Juneau's first ballot processing center, and the center is tied to the proposal to provide residents with the opportunity to vote by mail. During the pandemic, our local election was conducted by mail and Juneau reported the highest voter turnout in the last 20 years: 42.73% of the registered voters voted," she stated. "The league believes that success is identified in a democracy by citizen participation, we considered voting by mail a success in Juneau."
The ordinance passed with no objection.
The assembly also passed a resolution repealing an unenforceable coastal protection ordinance.
The resolution drew the most public comment and discussion, but ultimately the ordinance was repealed.
The assembly approved a number of grants and heard committee reports. During the reports, Assembly member Greg Smith reported a drop in child crisis calls to the emergency center, since the return of in-person classes.
Assembly member Wade Bryson touched on the one opening in the Sister City committee and two openings on the Aquatics board. He urged members of the public to apply to those committees and others via the CBJ website.
After an executive session to discuss the assembly's salary commission compensation subcommittee recommendations, the body approved a 3.2% raise to the city manager's salary and $500 bonus that will be effective July 1 of this year. It includes a previously approved 1% general salary increase consistent with contract negotiations for general government employees.
A market-rate pay adjustment was made to the city's attorney salary and was approved. The adjustment is set at $175,000 per year. A $500 bonus was also approved with no objection. Assembly member Bryson said that the city attorney received a 100% score from the Assembly's evaluation.