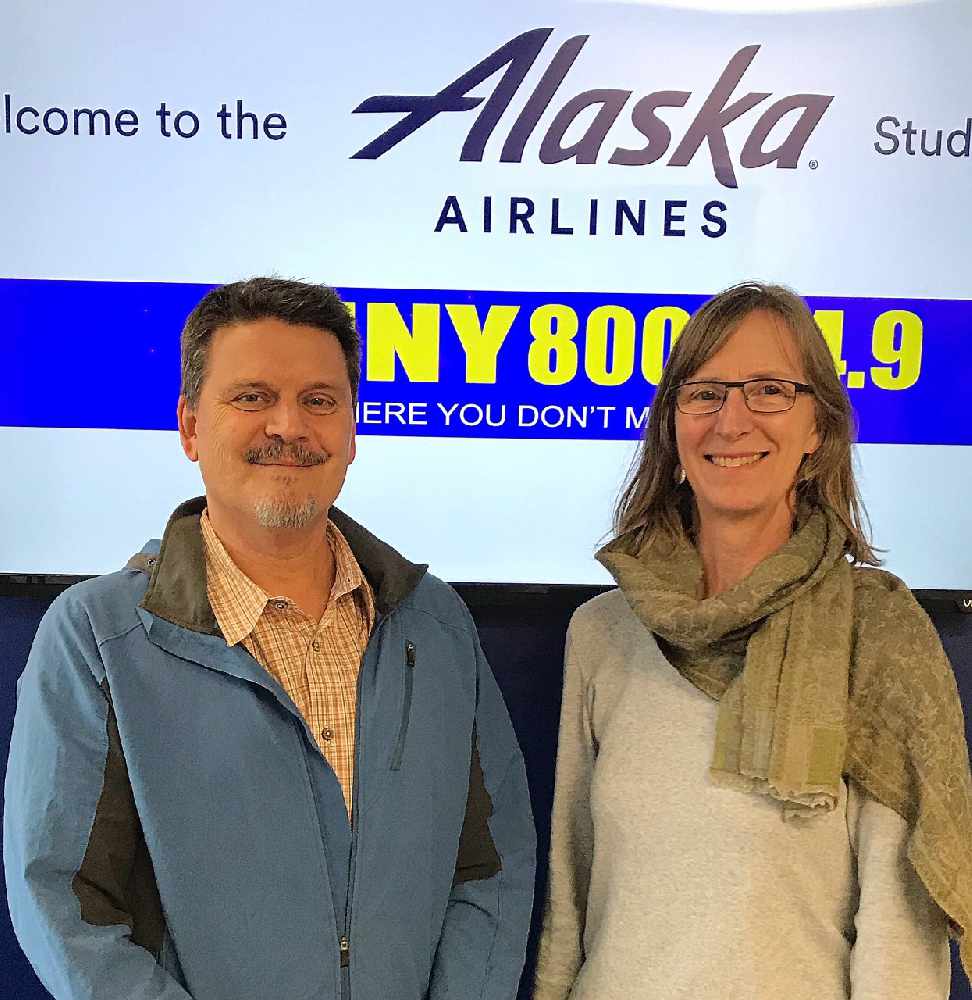 Jamie Waste and Amy Skilbred of the Juneau Community Foundation
Juneau, Alaska (KINY) - There's a job opening at the Juneau Community Foundation for the position of Program Director.
That position is now held by Jamie Waste. "I'm stepping down from my position after five great years. The short version here is I've worked like a lot of people for 40 plus years without having had a break and I'm ready. My family is ready for me to have a break and I'm going to be taking one."
Waste added that it's time for him to be "off the clock" for awhile. "I'm going to take some time off and reassess whether or not I want to off the clock for longer or not."
Waste was joined on Action Line by foundation Executive Director Amy Skilbred. "We are going to miss Jamie and are actively seeking someone to join are small, but vibrant team of three staff people and 14 board members."
She said they extending the deadline for applications. "We're going to have sort of a soft deadline of December 22 meaning that we will keep receiving and accepting applications until the position is filled."
Skilbred said information about the position and the application can be found on their website at https://www.juneaucf.org/ She said interested people are welcome to speak to her about the position by calling her at 321-8884.