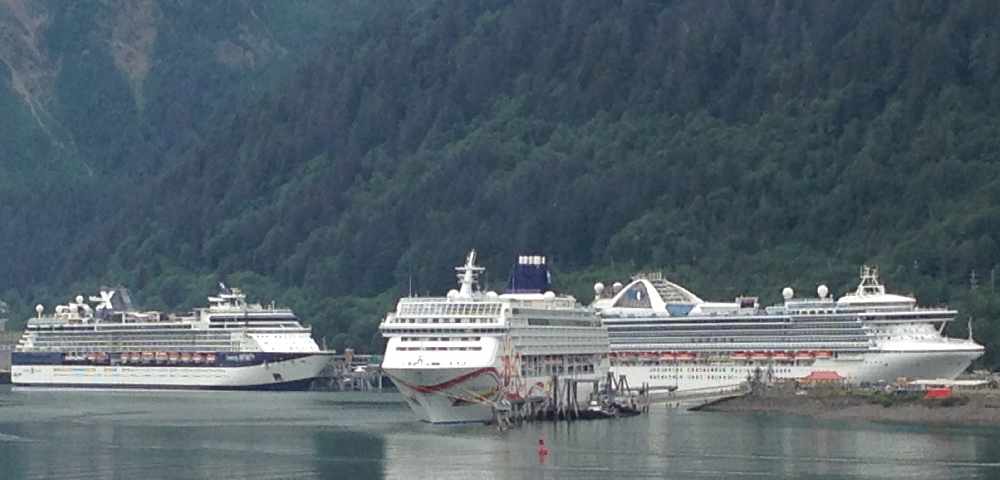 Juneau, Alaska (KINY) - Juneau Assemblymember Michelle Bonnet-Hale went on the record with her position on the proposed charter amendments seeking to reign cruise ship visits to Juneau while a guest on Action Line.
While she understands that some people are frustrated with the really high volumes of tourists in town which certainly has an impact, she thinks that the timing is not right. "I think that these measures now I just don't think its good for the community. While we may need to try to think about what to do, I don't think this is the right thing at this time."
Bonnet-Hale was asked about her concern that the cruise ship industry would elect to go elsewhere if the proposals make the ballot and are approved by voters. "I don't think that's going to happen. I think Juneau is far too important to the industry. I don't see that happening."
She added that if the proposals reach the ballot and approved then all bets are off, but she doubts they would be approved.
Bonnet-Hale was asked for her reaction to the $2 Million donation from Norwegian Cruise Lines to the City and Borough of Juneau. "I think that's really generous. I think it's really smart of them. Obviously, the Assembly will have to decide to accept and I can't imagine that we wouldn't accept it. And then second decide how we might allocate that."
Bonnet-Hale says she favors allocating those funds towards businesses and people whose incomes have been severely impacted and will be again this year.