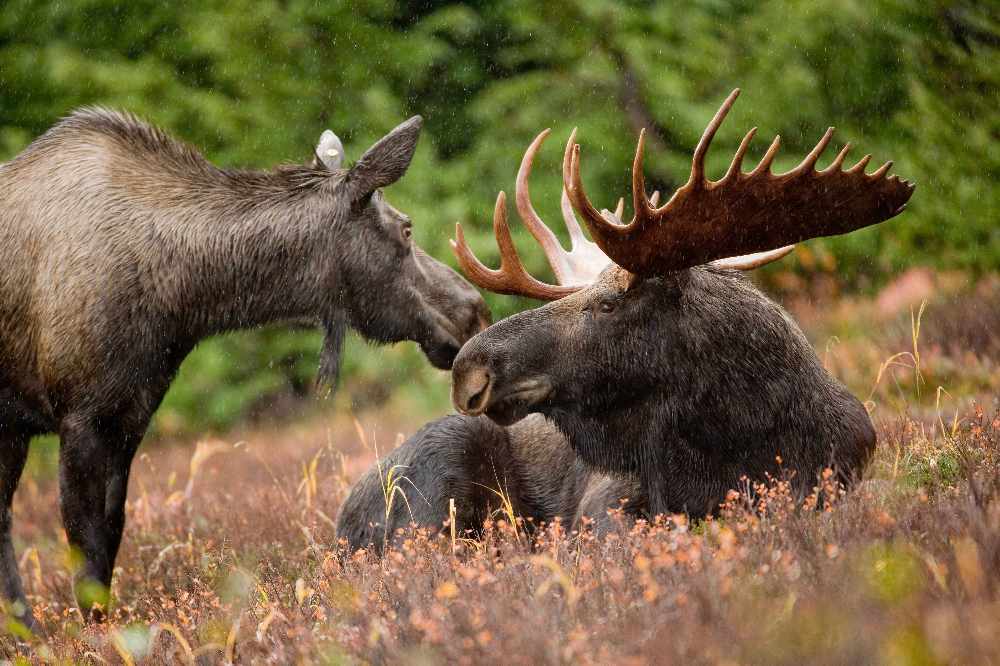 Anchorage, Alaska (AP) - An Anchorage man says he helped a baby moose over a guardrail to be reunited with its mother after watching the young moose struggle to get over the guardrail as traffic piled up over the weekend.
Alaska's News Source reports Joe Tate was returning home from a fishing trip when he saw a line of cars and a mother moose pacing in the road on the Kenai Peninsula.
He says the intervention was a calculated move.
And an Alaska State Troopers spokesperson says wildlife troopers don't intend to issue a citation to the man.
But he says they strongly advise people to maintain safe distances from wildlife.