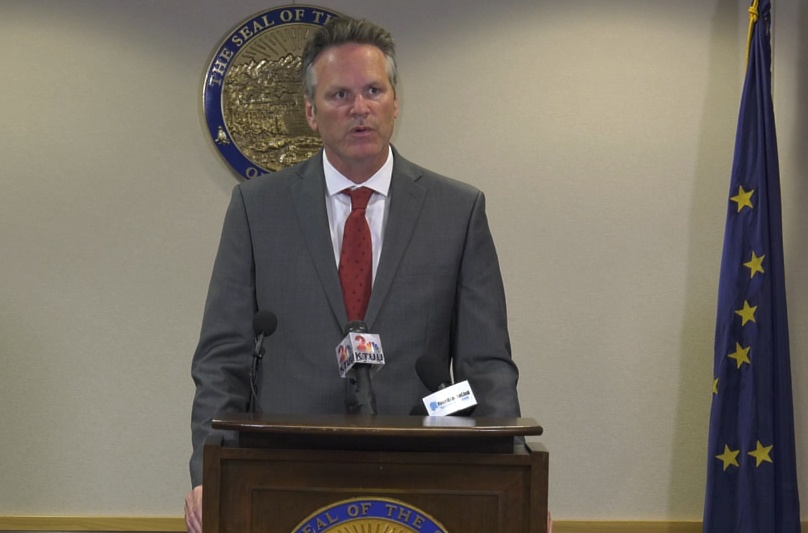 Governor Mike Dunleavy.
JUNEAU, Alaska (AP) — Alaska Gov. Mike Dunleavy has delayed by two weeks the start of the next special session.
The move followed a request by legislative leaders.
Dunleavy originally called a special session for Aug. 2 but agreed to delay the start until Aug. 16.
Legislative leaders had told Dunleavy that three of the caucuses preferred to begin a special session on Aug. 16, while the bipartisan House majority preferred an Aug. 9 start.
Special sessions can last up to 30 days.
Dunleavy also amended the special session agenda to add consideration of his proposal dealing with the state's oil-wealth fund and the annual dividend paid to residents.